Business Continuity Planning & Disaster Recovery
Disaster Recovery has improved in leaps and bounds over the last few years. With the advancement of technologies and some very cleaver experts designing bespoke Disaster Recovery set-ups. Still too many times I have recalled Business Owners having terrible advice & paying fortunes for Business Continuity solutions that factor on whether your business survives or fails in the event of disaster such as fire, flood or key Equipment failure. With this rise in information technology and the reliance on business-critical information, the importance of protecting your irreplaceable data has become a more visible business need in recent years. This is especially evident in information technology; your company relies on its computer systems as critical infrastructure in doing business. As a result, you must be aware of the need to backup your digital information to limit data loss and to aid data recovery. Most large companies spend between 2% and 4% of their IT budget on Disaster Recovery planning; this is intended to avoid larger losses.
Of companies that had a major loss of computerised data,



43% Never Re-open, 51% close within two years,

.......
Only 6%

will survive long-term.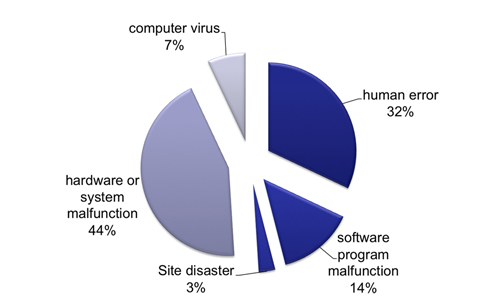 Disaster Recovery is not about recovering from a disaster, but planning for one, as business continuity is crucial. This involves well-informed IT Support staff members (in-house or outsourced) who will implement several phases of your disaster recovery plan. Your business must be up and running at all times. In the small and medium-sized arena, this is even more crucial, as resources and budgets are usually more scarce, and a disaster whether a human error or a technological one could easily damage your credibility. With planning restructuring your IT set up the cost can be cheap.

Benefits of Disaster Recovery
Reduces the need for decision making when Disaster happens

Gives you confidence that your business can continue after a disaster

Guarantees the availability of stand-by systems

Provides you with a back-up of information & documents if the original is destroyed

Reduces the risk of human disaster

Makes you aware of those things that can be insured against disaster

Improves Your Ability To Manage

Can lower insurance premiums

 
Disaster Recovery Case Study:
 


Financial Services Company Employ IFA's and Consultants across the UK


 
A consultant has five clients to sign up today, each earning him around £500.00 in commission. But last night had his laptop lost/stolen/Damaged (In this case ran over by his own car) what can happen will!
 
Simply with No way to sign people up today no commission, more importantly no new business for a company looking to grow.

Shockingly The "Business Continuity" plan was to buy him a new laptop that day! With all new packages installed and set up then Couriered up to where he was working, London to Manchester in this case, indirect cost in man hours alone were huge. Still the client's details were saved only after submitting an application, so the IFA's documents, appointments & emails lost for good!
 
Business Continuity and Disaster Recovery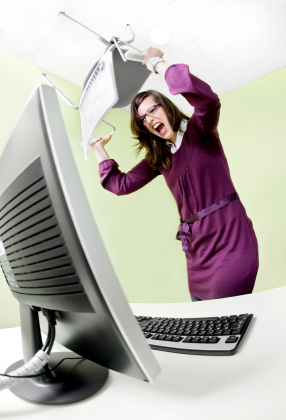 In the solution all 100 Consultant's laptops were automatically backed up to the server daily, and so in any eventuality the whole laptop could be accessed via the web & he could continue his appointments. Emergency laptop hire if needed until his was fixed. Now his current laptop Data could automatically be downloaded within seconds to new laptop or PC, and completely automated!
 

Business Continuity
The servers are monitored and backing up in two separate locations at the same time. These servers are monitored and any eventuality thought of for software and hardware.

The system was set up so if a corruption occurred two weeks prior and went unnoticed, all work up-to date to the second could be pushed back two weeks before the corruption. Business Continuity means staff continued work as if nothing happened, all their e-mails, Diaries, sales call, streamed perfectly. 
 Disaster Recovery Expert Tip:
"The software that's going to be installed on each host should allow uninterrupted access to data stored on the SAN in the event of either the SAN, fabric or ISCSI network failing.Covering All of these measures means that the scenario where a full failover to Disaster Recovery is reduced. To further increase data recovery, options configured with point in time snapshots are a great idea, because you can push back data to any point in time."
 
Graham Mills (Head of Disaster Recovery) Peppered Eggs
 

Disaster Recovery Fundamentals
Before you begin your Disaster Recovery, you need to decide what it is you want your DR is to accomplish. You must establish what your strategy will be. Your Disaster Recovery should obviously aim to satisfy whatever type of eventuality you are looking to avoid or reduce the impact of. Decide before you begin to take the right advice, will your staff be provided with their information to work as normal at a vital time. Knowing & understanding your niche Market and business operation is critical to the success in this aspect of your disaster recovery.



Good Disaster Recovery should allow your staff to work without disruption during a System frailer, keep them using the system and its applications as if nothing had happened.

In Fact Good Disaster Recovery & Virtualization at its best should include some sort of dynamic infrastructure management, and transparent Live Migration, allowing you to move your physical servers between virtual servers without disrupting your Businesses operating system or applications. No downtime at all during a major move!
 
It's not just a Disaster you are planning for, you need Business Continuity when updating software or moving buildings, changing out servers or adding new hardware.

When ever your system has been down, you cannot work, you lose money! With the right planning the largest system failure for whatever reason hardware/ software / Virus/ Floods/ Fire/ will keep you working seamlessly while the problems are being fixed, a minimal disruption to the day to day operations at worst.
Disaster Recovery Three Traditional Approaches
1. "Always Available configuration" (RPO/RTO 0 Hours) which included expensive duplicate servers in different data centers and data replication using expensive storage arrays.
 
2. "Fast Recovery configurations" (RPO/RTO 1-12 hours) which include standby hardware that has data replicated over an acceptable RPO interval and may be activated in the required RTO.
 
3. "Backup Recovery configurations" (RPO/RTO > 12 hours) are simply recovering a server from the last available backup copy. The backup recovery option is by far the slowest for recovery and least efficient.
 
The above approaches meet all the requirements of a disaster recovery solution but options one and two have been prohibitively expensive for all but the largest of organisations to implement.



Virtualization, levelling the playing field?
Virtualisation server and storage technologies enable the deployment of "Always Available" and "Fast Recovery" solutions at prices SMB's can justify. You must do your research! Spend the right money and get an enterprise class system. Simple data back up dose not 'cut it'.


Get Good Disaster Recovery Advice!
Consult experts in house or (out-sourced) regarding deploying a cost effective Disaster Recovery based on virtualisation technologies. If you use an outsource company ask if they successfully deployed

such solutions for UK companies before, Disaster recovery services are they continuing to offer.

Business Continuity is not a subject to take lightly, So before your business continuity planning and Disaster Recovery is over and before the Implementation has been started you need to decide, if you haven't already, who will be responsible for updating, monitoring  & maintaining the Disaster Recovery. Do you have an in-house IT Support team? If so they should be able to continue maintaining the Disaster Recovery set up. If you out source this responsibility dose that company know the difference between Disaster Recovery, Business continuity and simple data backup. Believe it or not there are far too many cowboys who will take your money and fail to deliver when something happens, are they experts & what do you get for the money, can you afford to outsource maintenance?
 

Monitoring Your Disaster Recovery 
You must also consider monitoring your server and or back up solution. Planning as many possible outcomes and how they are dealt with is at heart what disaster recovery is all about. Do you know what possible hardware problem will occur in the next 3weeks / 6months? If you understand a possible problem what is the most effective way to plan for it, must you have automated fall over? Or a manual response system?
You must Plan Disaster Recovery to the last detail, For example;

1.  How old is the server hardware?

2.  When should it be replaced (Get a date)?

3.  Schedule the date for to replace it?

Plan ahead have your IT planned out for 6 months / 1 year and budget for what you need to do, and never be part of the 43% of business that never re-open  
 


Virtualization & Disaster Recovery
Peppered Eggs Experts will audit each application and data source they must be evaluated to determine both a Recovery Point Objective (RPO) and a Recovery Time Objective (RTO).

1. (RPO) Recovery Point Objective is the amount of data that can be lost before it affects the organization, 

2. (RTO) Recovery Time Objective is the time it takes to recover and restart the server and application. 

These provide guidelines for how up to date data must be and how quickly it must be recovered. After determining RPO and RTO for each application it is time to evaluate the technologies that will meet the RPO and RTO requirements for each application.
 
Some of the Areas We can help,
- IT Infrastructure Planning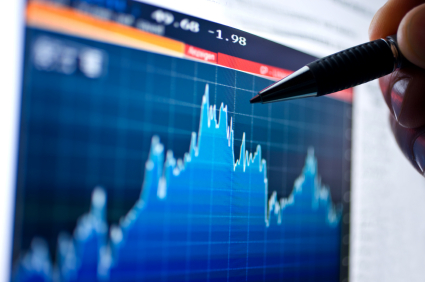 Strategic planning and implementation of scalable IT systems, specifically configured to meet individual business objectives &maintain competitive advantage. 
- Business Continuity & High Availability Systems
Highly Available systems capable of supporting uninterrupted access to applications and data. 



- Virtualized Solutions
Design planning and implementation of virtualized solutions, specifically configured for performance, manageability and high availability. 
- Storage Solutions
SAN solutions and Backup solutions including solutions based on the latest Storage virtualisation technology.  With Linux, Oracle, data storage, networking, and project management expertise, consulting the experts at Peppered Eggs can help to simplify the tasks associated with managing complex systems infrastructures.


Your Disaster Recovery services
Peppered Eggs will also provide a comprehensive disaster Recovery that plan that measuring the risk over months and years to all aspects of your system, down to Software update's and licence renewal dates so nothing will come a surprise.


Of course, if you have questions then contact us
You might be interested in,

IT Support

Software Developer